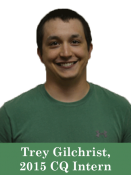 This past season, sugarcane aphids (also known as white sugarcane aphids) have migrated as far north as Oklahoma and Kansas. They have caused crop damage in some grain sorghum fields. Like other aphids, sugarcane aphids are a sucking pest, which can discolor and desiccate leaf tissue. They also deposit a thick honeydew like substance on the leaves, and eventually into the head, causing difficulty in harvesting the milo. The aphid colonies can cover the entire under side of the leaf, if they get bad enough.
A big concern is the potential rapid increase in numbers of aphids. One week you may not have many in the field and in two weeks, the field can be completely infested.
With the aphids new to Oklahoma and Kansas, there is a lot of speculation on how best to manage the insect pressure. There have been some horror stories from the southern states about significant damage, and how the aphids make it almost impossible to harvest a field due to the honeydew in the heads.
Scouting closely on a regular basis is the first step to managing and controlling this pest. There are a few insecticides that are effective once populations become heavy in the field to treat.
This is a pest that deserves our attention.  Your Crop Quest Agronomist can help determine if sugarcane aphid is a problem in your area, and help you manage this pest as it adapts to a more northern climate.
Written by: Trey Gilchrist, 2015 Agronomist Intern in Enid, OK Division; Northwestern Oklahoma State University
Featured Image by: Michasia Harris, University of Georgia, Bugwood.org