AG WATER METER MONITORING
Re-thinking how crop irrigation records are kept.
SHARING IRRIGATION RECORDS
It's common for ag water meter monitoring to be split among multiple personnel. As a result, Water Meter Log was build to support that ability. Saving time is important and sharing meters with others makes the farm more efficient.
So, don't drive all the way across the farm to take a reading when someone else just drove past that meter. Instead, use Water Meter Log and enable your people to help collect meter readings.
In short, set your team up with basic accounts and let them do what they do best… Make the farm run a little smoother.
Designed for optimal performance on iOS and android devices. For example, entering details and adjustments on the fly is simple with a smartphone or tablet.
Prefer monitoring allocations from an office laptop?
Not a problem!
Regardless of the device, all functionality is supported and irrigation readings are made instantly available to your team.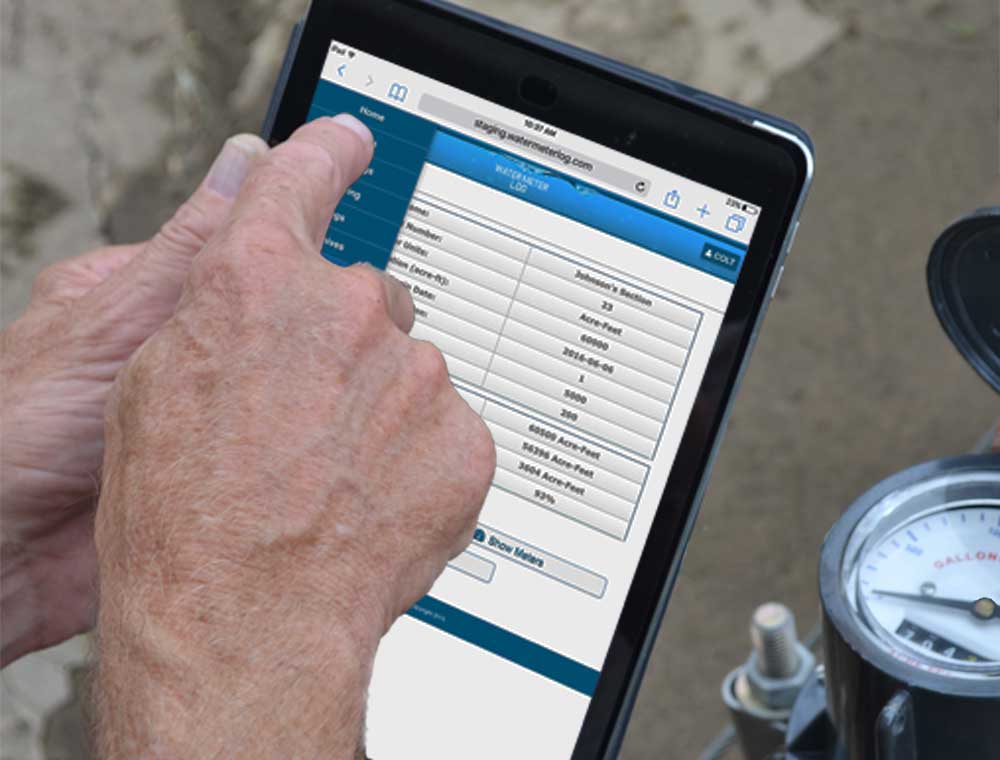 POOLED IRRIGATION ALLOCATIONS
Do you have multiple meters that use the same allocation?
We have you covered.
Easily create and add as many water meters as necessary to one allocation. After that, you will see the status of each meter, as well as the status of the allocation as a whole.