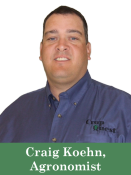 Weed and insect resistance to different kinds of pesticides continues to be a hot topic in agriculture. Most of us are aware of the resistance of glyphosate to a handful of common weeds.  About six years ago we started to see resistance on the alfalfa weevil with commonly used pyrethroid insecticides in alfalfa. Since then, we have had to find insecticides with a different mode of action to control weevils in many areas.
We are now seeing resistance in many aphid species to organophosphate (OP) pesticides. For over 30 years, OP insecticides have been the consistent leader in controlling aphids in most crops. In the past few years, new modes of action have been approved by the EPA to control the aphids, known as nicotinic acetylcholine receptor insecticides.
This newer chemistry is normally a systemic insecticide, which means it is taken in by the plant, and moves within the plant.  Aphid control with these newer insecticides may not be as consistent as we have been used to seeing with the older OP insecticides. However, when resistant aphids are present, these newer products are quite effective, and a good alternative. The nicotinic insecticides are slower to control the aphids, but they are effective, and may increase residual control.  Generally, with the newer chemistry, the cost per acre on these insecticides also increases. The higher price per acre we have experienced to control weevil, in combination with the higher price per acre to control aphids has significantly increased production costs in alfalfa. Crop Quest Consultants know the value of timing these insecticides properly is more important than ever to help reduce yield loss to the crops, so the extra cost of using these products are dollars well spent. As these alfalfa insects become harder to control, it will be more important to rotate and use multiple modes of action during the growing season, to help prevent future resistance to the newer chemistries.
Written by: Craig Koehn; Montezuma, Kansas
Featured Image by: Manuel, Alfalfa, Flickr.com