WATER METER LOG
Sign Up Today!
Did you know? Water Meter Log is provided free to our customers as an included service
To get your free Enterprise edition of Water Meter Log, simply sign up using your Crop Quest account number.
Sign Up Today!
Water Meter Log is a web-based application that allows you to keep track of your water meters, helping you to make decisions with watering schedules, and to provide a quick and easy method of recording readings and data related to irrigation.
Always know just how much water and time you have remaining in your allocation by just logging into the app.  The dashboard gives a quick and specific view of the most useful information related to your meters.
Taking readings couldn't be easier.  Simply tap on the meter icon on the dashboard to create a new reading.  Once the reading is created, your water usage is instantly updated and calculated, saving you valuable time.
Time to report your usage and meter details to the state?  No problem!  Easily create a year end PDF report that can be printed out to assist in filling out your state report.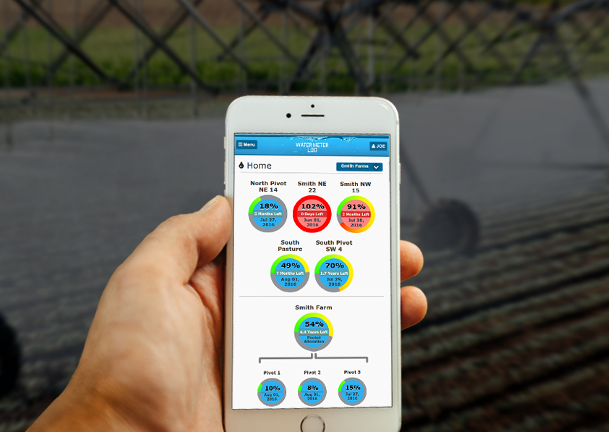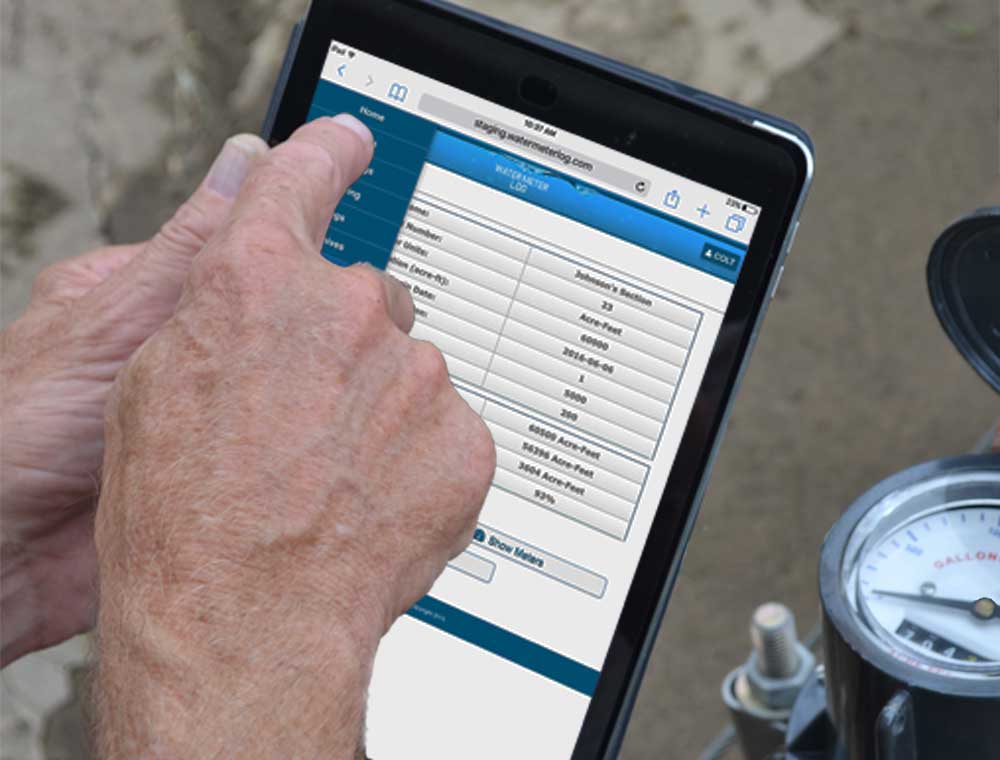 Water Meter Log is built with the grower in mind.  Features are designed to accommodate all meters and usage conditions.  Get rid of that notebook or excel sheet and make recording your water usage easy and stress free.
Do you have multiple meters that use the same allocation?  We have you covered.  Easily create and add as many meters as necessary to one allocation. You will see the status of each meter, as well as the status of the allocation as a whole.
It's common for irrigation duties to be divided among multiple personnel, and Water Meter Log supports just that. Saving time is important and sharing meters with others makes the farm more efficient.  Easily share meters with others to allow them to assist in entering readings and maintaining records.  All readings and usage are made instantly available, so you can have up to the minute details and calculations.
Re-thinking how irrigation records are kept.
Our aim is to build a simple tool everyone on the farm can use. A tool that is always within reach and easy to run. Yesterday's notebook, enhanced with today's technology.
Sign Up Today!