"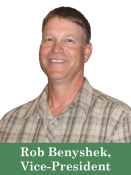 It's vital to use Roundup Ready Alfalfa when planting hay in the spring," agrees Rob Benyshek, Crop Quest Western Region Vice President and Eric Konrade, Crop Quest Division Manager, Garden City, KS.  No other pre-emergent herbicides can be used on spring planted alfalfa, which is why it is important to utilize this Roundup Ready trait during spring planting.  There tends to be a large amount of weed pressure in spring planted alfalfa, and Roundup is one of the best options for controlling them.  "One of the greatest benefits of this type of alfalfa is that growers can spray in between cuttings to control annual weeds and grass," says Benyshek.   The Roundup Ready trait in alfalfa is a tool for producers, but caution should be taken in that Roundup should not be used as a stand alone herbicide.
"Pre-emergent herbicides are needed on established hay to kill hard to control weeds such as palmer amaranth," Benyshek adds.  It is a good tool but it's best to use preventive herbicides first, and only use Roundup if needed to avoid any potential weed resistance.
However, in Southwest Kansas, most of the alfalfa is planted in the fall.  The Roundup Ready trait is advantageous in fall planted alfalfa to control brome grass and volunteer wheat. "We usually recommend a late fall or winter herbicide and a spring applied grass herbicide to control winter annual weeds (especially mustard)," Benyshek explains.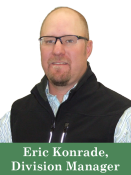 Although there are advantages to using this technology when fall planting, the seed is very expensive.  "I'm not convinced it pays to use this Roundup Ready trait when planting in the fall since a pre-emerge herbicide is still necessary as many weeds are difficult to kill with roundup alone," states Konrade.  "In addition, the hay market has been good lately and the demand for grinding hay has been high that producers are not having to worry about the use of additional inputs to keep it extra clean," he says.
Konrade and Benyshek both agree the quality of alfalfa appears to be good when using the Roundup Ready trait.
Roundup Ready Alfalfa was first released in 2005 but was pulled from the market in 2007 until an Environmental Impact Statement (EIS) by the USDA could be completed.  In early 2011, Roundup Ready Alfalfa was once again available for sale and planting.
To determine if this trait would be beneficial for your operation, contact your Crop Quest Agronomist for more information.