PARAMOUNT REPORTS
Sign Up Today!
Looking for clean, organized, and detailed reports for use with SST Sirrus and Summit?
Paramount Reports syncs your agX data and provides a multitude of report types so that you can provide your clients with the most professional crop reporting on the market.
Sign Up Today!
What is Paramount Reports?
Paramount Reports is a report generation tool for SST Summit and Sirrus data, designed to generate customized reports that better utilize data that is entered using SST Summit and Sirrus software.
Paramount connects directly with agX and pulls in your growers, farms, and fields and their associated data.  The app then provides concise, organized, and colorized reports.  The full list of reports is as follows:
Irrigation Recommendation

Management Zone Prescriptions

Management Zone Soil Tests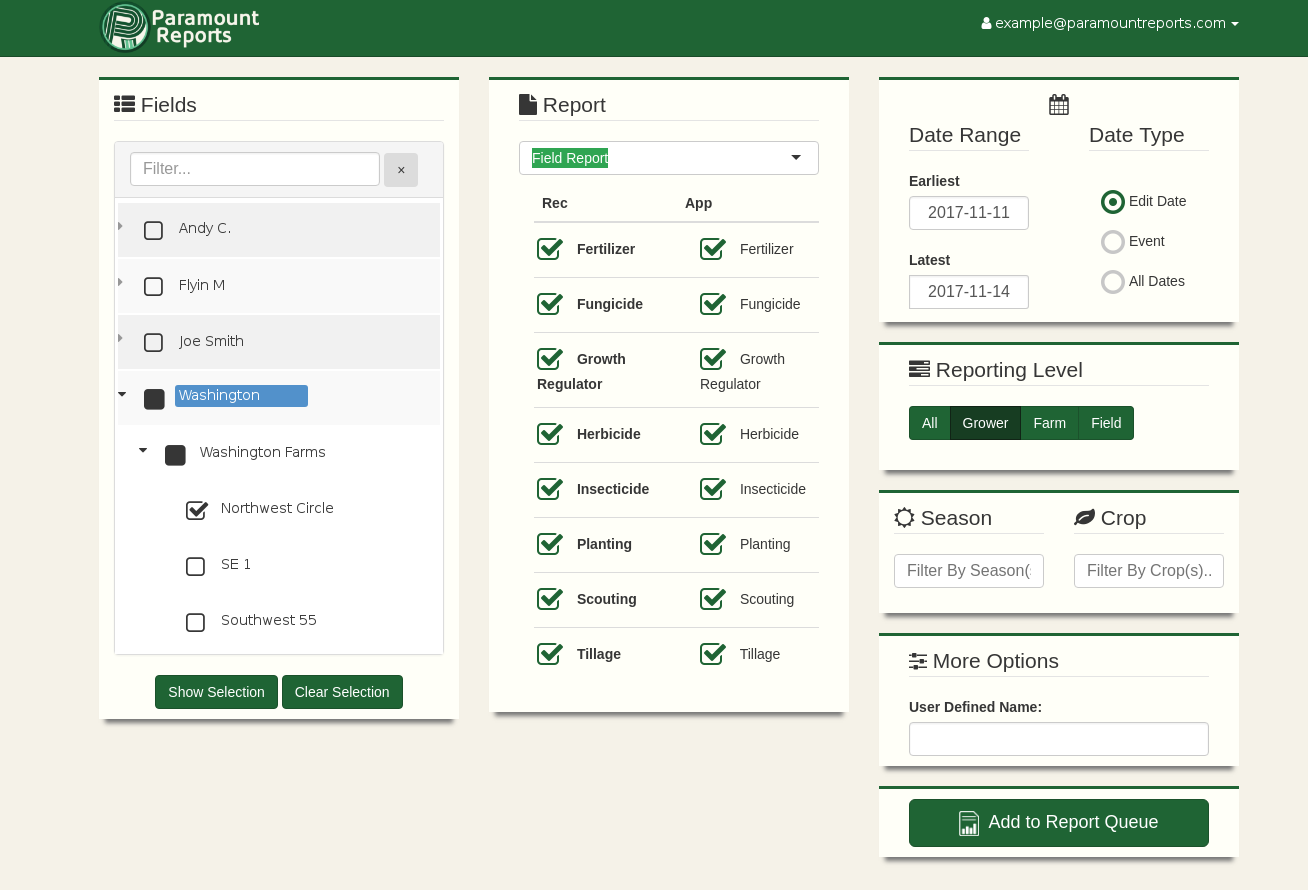 Find out how Paramount Reports can set you apart from your competitors
Feature rich and clean, customized reports for your business or personal needs.
Sign Up Today!