 DRONE FEEDLOT INVENTORY SERVICES
AUTOMATED CATTLE COUNTING OF EACH PEN
Drone feedlot inventory services give you the ability to get a head count in your feedlot quickly and efficiently, without interrupting your day to day operations.
How many cowboys and how many days are spent getting a normal head count for the entire feedlot? 
Do you have a way to verify the feedlot inventory, without going back and recounting?
The drone feedlot inventory services are able to quickly capture images of each pen without stressing the cattle. All the while, not interrupting the day to day operation of the feedlot. Each pen has a high resolution image taken of it, which makes for easy counting and simple verification. 
We provide lenders, stock holders, or owners a professional feedlot inventory report. The results are verifiable cattle counts provided by an independent third party. Finally, compare the pen count spreadsheet with your own yard sheet to sort out any problems.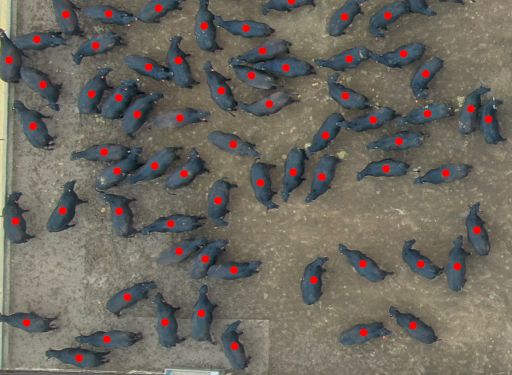 Cattle counted in each pen are marked for easy review.
"Crop Quest provided us with their drone feedlot inventory services when we acquired two new yards.  They were able to fly and capture images on the two yards in a very timely manner.  It is very easy to count each pen to verify headcount, and there is zero disruption to daily operations."
DRONE FEEDLOT INVENTORY SERVICE OPTIONS
Choose from our drone feedlot service options below to get your feedlot inventoried, commodity pile sized or feedlot mapped today.
All our full service solutions provide customers an independent view of their feedlot.
FEEDLOT INVENTORY
Individual Pen Count & Image

Spreadsheet with Pen and Feedlot Totals
COMMODITY PILE AUDIT
Data Shared Through the Cloud
DIGITAL FEEDLOT YARDMAP
Digital GeoReferenced Maps

Various Data Sharing Formats Available
Do you need to have an inventory of your feedlot completed?
Accountants
Are feedlot audits part of your business?
Accounting Benefits
Improve Audit Accuracy

Clear Photo Records 

Limit Onsite Time
Lenders
How are you doing your cattle inspections?
Lender Benefits
Reduce Loan Risk

Clear Records

Limit Onsite Time
Feedlot Owners
Have you recently changed yard managers?
Owner Benefits
Reconcile Yard Sheets

Reduce Risk for Owner & Manager

Transparent Reporting & Communication
Buying or Selling
Are you buying or selling a feedlot?
Closing Inventory
Reconcile Yard Sheets

Independent Third Party Audit

Clear Starting Point